Steven Orr Q&A
Steven Orr Q&A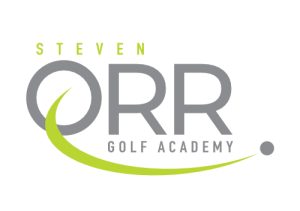 We are excited to announce from the 1st of April the golf academy at Rustington Golf Centre is changing hands and will become the Steven Orr Academy. Steven has been coaching at the centre for nearly 20 years and is looking forward to building and developing the Academy, encouraging beginner experienced golfers alike. Interested to find out more, check out our Q&A below!
Q.When did you first get involved with Rustington Golf Centre and the Academy here?
I moved down from Scotland in March 2003 to Rustington to pursue a full time coaching career and have been coaching at the golf centre ever since.
Q.Tell us a little bit about your career so far. How did you get started in golf and coaching?
I went to college in the US in my early 20's as I was at that time trying to pursue a dream of playing on the European Tour. When I returned, I played full time tournament golf for several years, alongside gaining my PGA qualifications. I played mainly on the Europro Tour and occasionally on the European Challenge Tour and after playing with several outstanding players I realised my game simply wasn't good enough to make money in tournament golf. But coaching was the natural path for me to follow because from an early age I've been fascinated with everything about the game and that obsession with the game has only really increased as I've got older. I love everything about the game and love helping people try to play the game better.
What is your vision for the Steven Orr Academy? What is it you hope to offer Golfers learning with you?
My vision with the academy at Rustington is simply to offer the best coaching experience anywhere in the country. I have a fantastic team of committed coaches, who are always looking to better themselves so they can help their pupils get better. So really the goal is firstly to offer something for everyone, whether that is someone just starting out in the game, for them we will offer fun and friendly introductory classes. For juniors we have a thriving junior programme that Rob Chruszcz has built up over the last 6 years, and we aim to help individual golfers of all level meet their golfing goals. Also, in time, we will offer quite unique 1 day courses for golfers who want to dive in a bit further on areas such as short game, putting and days specifically on learning to think and manage their game better on the golf course.
Q.You have a great team of coaches alongside you. What strengths do they bring to the team?
You are right I am fortunate to have a superb team of coaches. Russell Evans is our Senior Coach and has developed a reputation as one of the best coaches In the area and really brings a lot of experience helping golfers of all levels improve their game. He is also doing great work and having success as the Sussex boys under 16 and 18 coach. Rob Chruszcz has created the busiest junior programme in Sussex at the centre and has a real passion, and talent, for junior development. Rob has also earned the prestigious role of England Regional Coach for the South-East of England and is the Sussex girls county coach. Finally Jake, who has been with us for 3 years, is developing into an excellent coach and is developing a reputation for developing club golfers of all levels, as well as running enjoyable roll up sessions. The thing I want to stress is that, unlike many other PGA professionals, we are all full time coaches and specialise in what we do, and the training I put our coaches through is the most extensive in the industry. I ask a lot of them, but equally, am proud to have them as part of the team.
Q.Do you have any highlights in Golf so far? Is there a particular golf course that is your favourite to play?
Yes ive had several highlights in golf to date. Being awarded PGA Master Professional status by the PGA was a significant highlight, as was being named as England Golf's coach of the year in 2017. Also, I have been fortunate enough to be involved in several coach education roles over the years, most notably as a golf developer for the R and A. This has taken me on various golf development projects in places I would never normally get to see like Argentina, Bahrain, India, Lithuania, Hungary, and Bulgaria. I've met some amazing people doing amazing things in golf on those trips and feel very fortunate to have the opportunity. Also, disability golf is gaining far more recognition now and im very fortunate to coach the world number 1 golfer with a disability, Kipp Popert. Its inspiring to see how hard he has worked to overcome many obstacles in becoming an outstanding golfer today. Its exciting to see where the next few years take him. As for my favourite course, I would say Trump international in Aberdeen!! I make no comment on his politics, but his course is an absolute masterpiece!
Q.In your opinion what is it that makes Golf the best sport to play and be a part of?
I am obviously biased when I say I think golf is the greatest game in the world. But the mental health benefits of golf are well documented now, and I think that has been very evident with all that has happened over the last few years. As a game it meets a lot of our basic needs I think; Being able to get outdoors and spend time on a beautiful stretch of land or coastline. We get the social benefits of interacting with others, and we have the constant challenge of striving to get better at something. So, as I sport, I think golf has it all. It also lulls us into thinking that we have mastered it, only for the next game to turn out very different! But that elusive nature of the game is for many a big part of its appeal I think!
How can anyone interested in golf lessons get in touch?
Our academy starts officially at Rustington on April 1st and that is the date our website will go live. However, in the meantime, there is two ways to get in touch. Please feel free to drop in to the centre and speak to one of us. Otherwise, please just drop me an email at info@stevenorrgolfacademy.com. We look forward to meeting all new potential pupils in due course.