a friendly, relaxed environment
Golf Course
Rustington Golf Centre is proud to introduce you to our Par 70 golf course. The parkland style course can be played as either 18 holes or 9 holes, with two tees per hole. Adjusted on the back 9, these tee positions create a different perspective for each hole and together with the challenging water features and undulations make the course a great test for all levels of golfers.
Course Map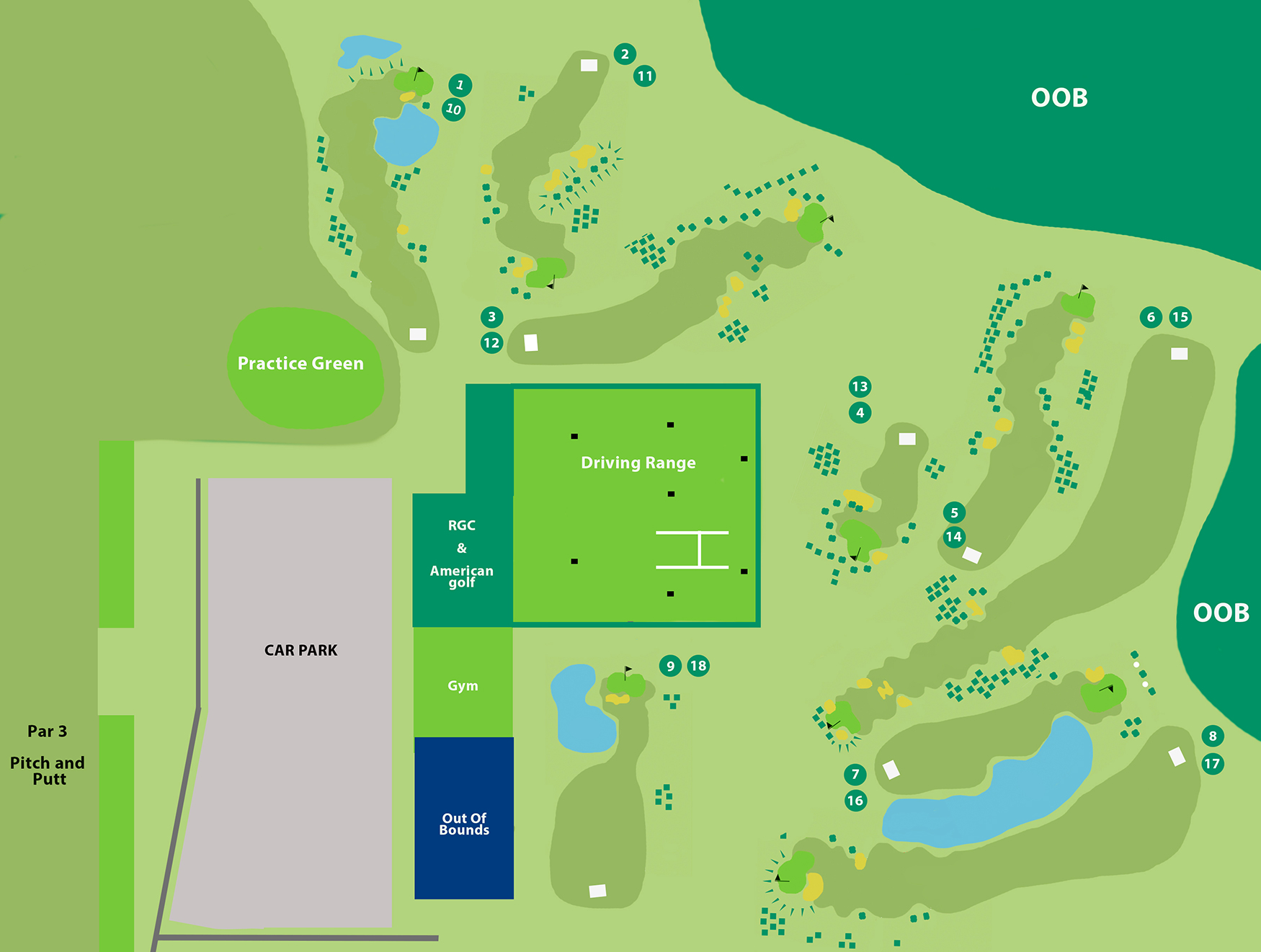 Our greens and tees have been built to the specifications of the United States Golf Association (USGA) and the Professional Golfers Association of Great Britain (PGA). These are are of the highest possible standard attainable. With White, Yellow and Red tees, there is ample opportunity for golfers of all ages and abilities to enjoy their golf at Rustington GC.
Our Par 70 course is the perfect place to put in all your Par 3 and driving range practice. With no internal out of bounds, the course allows forgiveness for those wayward shots we all experience. We allow up to two hours for 9 holes, this prevents slow play and helps maintain a fluid field so golfers can enjoy their rounds at their own pace.
Terms and conditions for Par 70 and Par 3 bookings