Get into Golf
Learn To Play Golf Today
Get into Golf at Rustington Golf Centre
Our brand-new membership is perfect for people who want to learn golf! We have 3 separate stages to work your way through with the aim of getting you from complete beginner to playing on the course in no time! Combining all our fantastic facilities you will have all the tools to take up the game, learn with a group of others and most importantly, have fun. Not sure you want to commit to all three stages? No problem, if you don't enjoy stage one there is no obligation to carry on to stage 2 (although we are sure you'll love it!)
All memberships must begin on the 1st of the month.
Take a look at stages 1, 2 and 3 below.
Stage 1 (3 months) Includes:
Lessons: receive 3 x 1 hour group lessons (Tuesday evenings) and 2 x 1-hour individual lessons.
Driving Range: £85 credit
Course Use: Unlimited use of the Par 3 course.
Extras: 2 Par 3 social events with one of the RGC team showing you how to score and make your way around the golf course.
Stage 1 cost: £235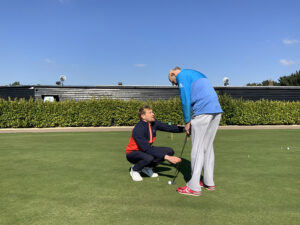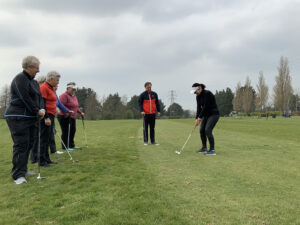 Stage 2 (6 Months) Includes:
Lessons: 3 X 1 Hour individual lessons
Driving Range: £150 credit
Course Use: 26 points for use on course (1 points = 1 round on the Par 3 | 1 point = 9 Holes on the Par 70 | 2 points = 18 Holes on the Par 70.)
Extras: 2 X 6 Hole events with one of the RGC team going around with the group.
Stage 2 cost: £395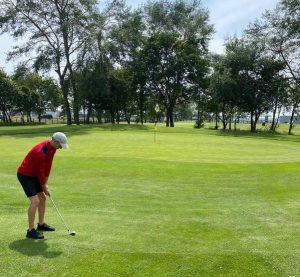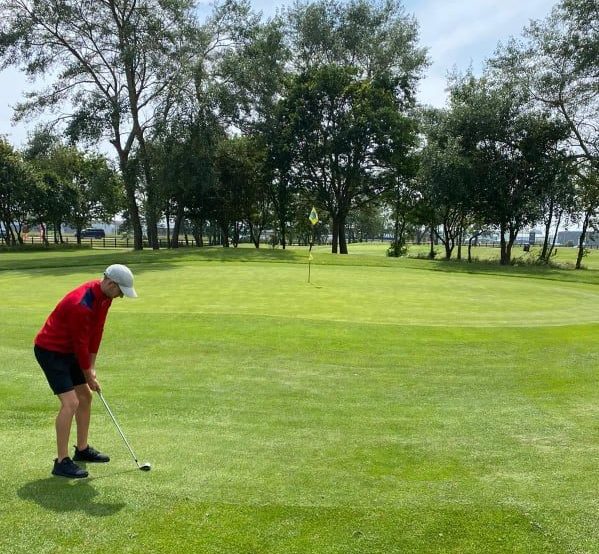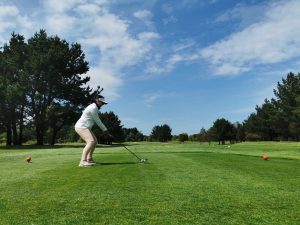 Stage 3 (3 months):
Your now ready to start your main course membership! As you have been through stage 1 and 2, in this stage we will allocate you full membership at a discounted rate! You will also be eligible to play in all competitions and gain your handicap!
Extras: 1 X 18 hole competition run by RGC
The membership starts on the 1st of every month and you can join on your own or with a friend! Each stage of the membership will follow on from the other. If the member wishes to progress to the 2nd and 3rd stages they must do so immediately after finishing the stage prior, there is no requirement to continue should the member not wish to do so. This membership is the perfect opportunity to take up the game and begin your golfing journey with a group of others all learning too! Each stage of the membership is only valid for the given time frame and all credit, course use and lesson expire after this time.
Stage 3 cost: £155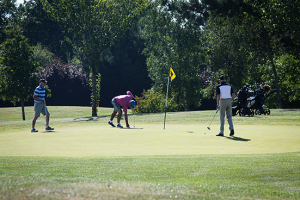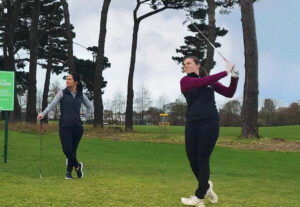 Steven Orr Golf Academy
All coaching and lessons included with our Get into Golf Memberships are provided by The Steve Orr Golf Academy.
At the Steven Orr golf Academy, we make learning golf a fun experience where you will develop your skills, meet new friends and develop the confidence to step out onto the course. With an experienced coach as your guide, the Get Into Golf classes will help you understand the game, and develop competence in full shots, putting and chipping. We keep the process simple and easy to understand, and we are confident you will have a great time! And should you want to continue your golfing journey, which we are confident you will, there is our follow on course or individual coaching options available.
For more information please visit the Steven Orr Academy website: www.stevenorrgolfacademy.com