A fantastic way
to get into golf

Driving Range
The driving range at our Golf Centre is the perfect starting point for a beginner to learn the fundamentals of the game or for a more experienced player to hone in their skills. With 28 floodlit, covered bays, 5 outdoor bays, and a large practice bunker, we have your practice covered, day and night, whatever the weather. The range is a fantastic way to get into golf , anyone can come along and give it a go.
We are fully fitted with 25 fully automated power tee bays with two hitting turf options to provide similarity to real course conditions. With high quality, 90 compression, 2 piece Srixon golf balls, you're sure to have a fantastic experience.
Rustington Golf Centre is the only driving range in Sussex to be fitted with 20 Toptracer bays whereby you can play a variety of virtual game modes such as virtual golf at Pebble Beach or St. Andrews, nearest the pin, points game, long drive and more! All within the comfort of your bay. You can also check your club yardages and record your own shot data on the warm up game mode. Make sure to download the official Toptracer app to keep track of the leaderboards and check out your stats from previous sessions. You can make the most of the Toptracer technology by joining in our local competitions or the Toptracer Global Events to win some great prizes and have fun!
We have recently upgraded our ball machines to allow people to purchase golf balls directly from the ball machine with their credit or debit card. Make sure to check out our Facebook and instagram pages and subscribe to our mailing list to keep up to date with all the latest information.
Please be aware we are only accepting card payments in centre.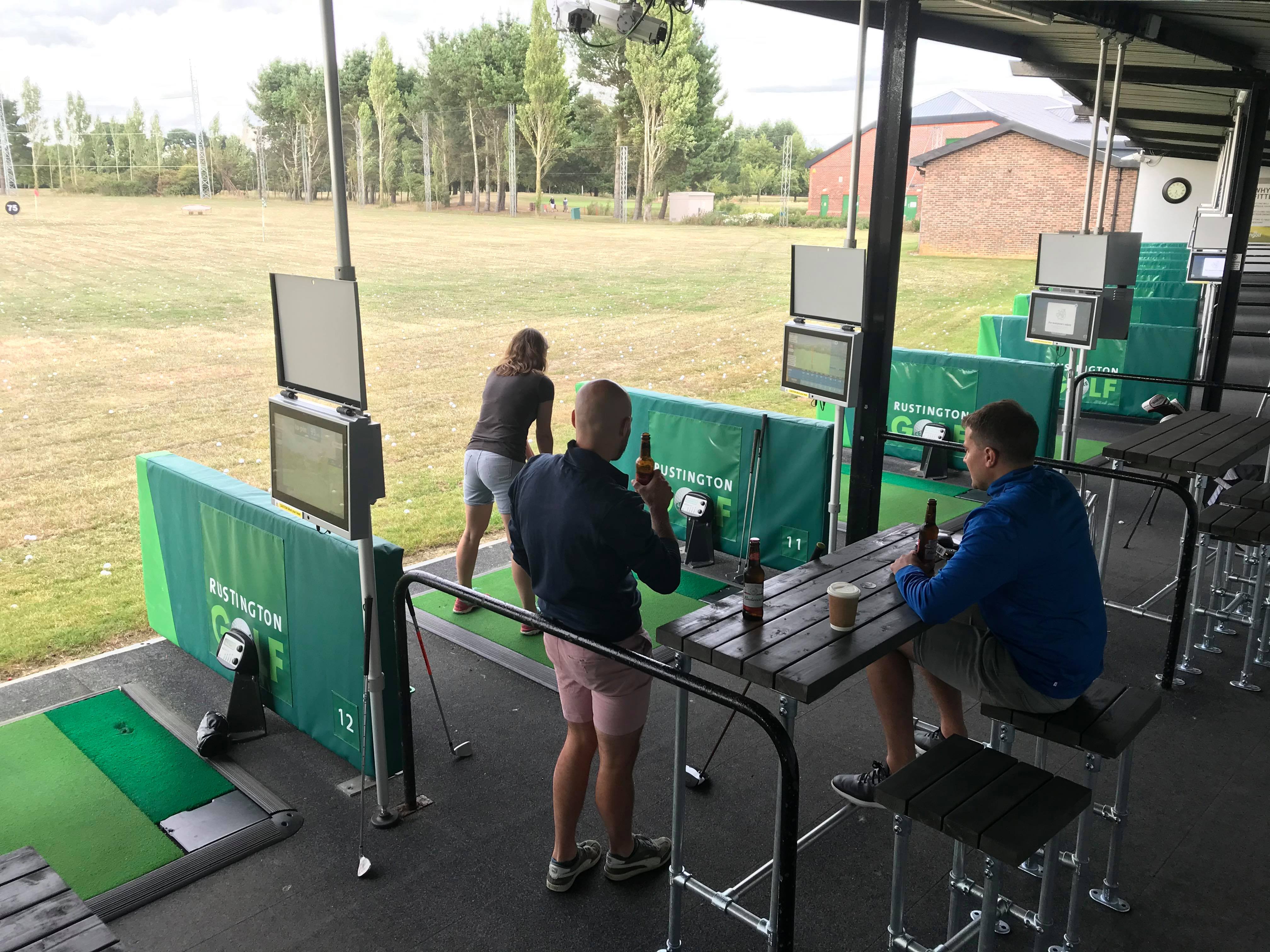 ACTIVITY
FEE
HOW TO BUY

Range Baskets - 25 Balls

£4.00

Purchase on site

Range Baskets - 50 Balls*

£6.00

Purchase on site

Range Baskets - 125 Balls

£9.50

Purchase on site

Gold Range Card - pre-paid balls credit with £25 free extra credit

£125.00

Purchase on site

Silver Range Card - pre-paid balls credit with £10 free extra credit

£65.00

Purchase on site

Bronze Range Card - pre-paid balls credit with £5 free extra credit

£40.00

Purchase on site

* There is a 50% discount for senior citizens purchasing a medium basket before 11.30 on weekdays only. Prices may be subject to change and terms and conditions apply. Please note last range balls will be served 30 minutes prior to closing time.