A fantastic way
to get into golf

Driving Range
The driving range at our Golf Centre is the perfect starting point for a beginner to learn the fundamentals of the game or for a more experienced player to hone their skills. With 30 floodlit, covered bays, 6 outdoor bays, and a large practice bunker, we have your practice covered, day and night. The range is a fantastic way to get into golf with an extensive amount of rental clubs, free of charge, anyone can come along and give it a go.
We are fully fitted with 25 fully automated power tee hitting bays with two hitting turf options to increase similarity to course conditions. With high quality, 90 compression, 2 piece golf balls you're sure to get a fantastic experience.
Rustington Golf Centre is also one of only 2 driving ranges in Sussex to be fitted with 10 Toptracer systems whereby you can play virtual golf on pebble beach and a number of other courses with your golf pals, check your club yardages or just keep track of your shot data. Make the most of the Toptracers by joining in in our monthly competitions and downloading the application to keep track of your progress.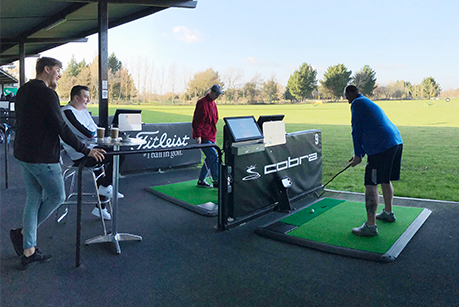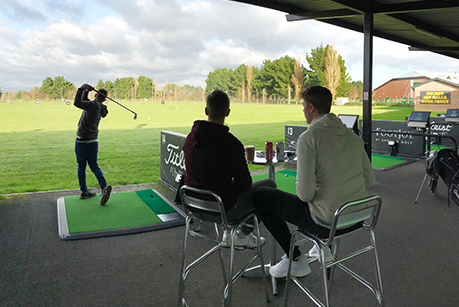 ACTIVITY
FEE

Range Baskets - 25 Balls

£3.75

PURCHASE IN-STORE

Range Baskets - 50 Balls*

£5.75

PURCHASE IN-STORE

Range Baskets - 125 Balls

£9.00

PURCHASE IN-STORE

Gold Range Card - pre-paid balls credit with £30 free extra credit

£125.00

PURCHASE IN-STORE

Silver Range Card - pre-paid balls credit with £15 free extra credit

£65.00

PURCHASE IN-STORE

Bronze Range Card - pre-paid balls credit with £5 free extra credit

£40.00

PURCHASE IN-STORE

* There is a 50% discount for senior citizens purchasing a medium basket before 11.30 on weekdays only. Prices may be subject to change and terms and conditions apply